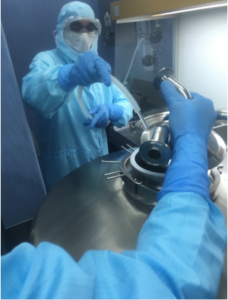 Cleaning and Sterilisation Processes 
– Copenhagen's Risk, Science, and Data-driven network group
Info meetings

–
Where?
Industriens Hus, H.C Andersens Boulevard 18, 1553 Copenhagen 
When?
Dates: 20th October 2020 and 27th November 2020 (you only need to attend one)
Purpose of the group
With experienced Cleaning and Sterilisation process  speakers/ workshop hosts from both local and global companies you will engage, collaborate and network with  other like-minded Cleaning/ Sterilisation industry specialists, with unique insights and experiences.
About the group
Cleaning and Sterilisation Processes  in the Life Sciences is an industry network group based in Copenhagen.
How do we differ from global groups like ISPE or PDA? The answer is that we are not a non-profit organization and not sponsored by corporate entities. Our members' needs, experience and engagement drive the happenings within the network. ValidEire serves only an administrative function.
Agenda
In these four hours you will be introduced to  the groups  and the application and benefits of being part of this group.
The purpose of this model of workshop is to engage, challenge, learn, listen and share across the industry with diversification of insights with members from different companies.
INFO Meeting agenda
Part 1 – Introduction  to the group 
Part 2 –Discussion about requirements and subject matters 
Part 3 – Workshop: Planning ahead
Price: 275 dkr for info meeting includes
Breakfast with bread, fruit and nuts
Unlimited coffee, tea and ice cold water.
Meeting room
REGISTRATION