Interview with Attendee from Conference, Copenhagen 2019
CQV Contracting
Freelance CQV
ValidEire cooperates with partners and together offers Freelancing services to Pharmaceutical companies. We specialize in CQV.  Having worked with multiple Pharmaceutical and Devices companies across Europe, we can facilitate your needs with high standards and always prioritise your demands.
Examples of projects ValidEire has performed are listed here:
•  Remediation project: A global pharmaceutical company needed a cleaning validation gap analysis for a remediation project and revised cleaning validation protocols for reports.
•  Greenfield project: A global pharmaceutical company needed an additional tester and compliance professional in a capacity expansion Greenfield of a Bosch Asceptic Filling Line. '
• Audit findings: A medical device company performed an audit of their supplier to fulfil ISO 13845 2016 requirements and found that the supplier did not have a complete validation overview or a re-validation status that ensured trace-ability.
Events Professional Services
Commissioning, Qualification and Validation (CQV)  in Life Science
CQV is an essential part of the Life Cycle approach to manufacturing in Life Science.  Industry is iteratively adapting to new regulatory guidance and requires information. streams. This is a key market, that offers ample opportunities to operate as a service provider and bring value to the industry.
ValidEire ApS concentrates on professional events in Life Science and specifically on the core tasks listed below in collaboration with multiple partners whether they are speakers, marketers, vendors or sales professionals.
Conferences & Summits
Valideire ApS facilitates as  creator, moderator and stakeholder management.
Core tasks  facilitated by ValidEire include and are not exhausted with:
-creating event programs
-contacting speakers and facilitating the programs in collaboration with them
-negotiating sponsor agreements
-attending and moderating events
-following up and repeating events annually
Network industry groups
Network industry groups
ValidEire ApS works as a creator, moderator and facilitator for the group with a specific model for industry groups.
Core tasks  facilitated by ValidEire include and are not exhausted with:
-organises info meetings
-moderates info meetings  and network industry groups
-builds organic networks
-facilitates administrative tasks
Project Portfolio and Partners
Project Portfolio
For examples of ongoing projects see events
Partner and Community 
To see some of our current partners and communities see here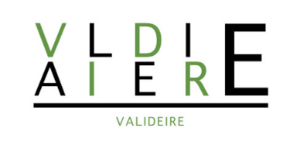 Partner Opportunity?
We always are open to speak with new partners with an abundance of opportunities in this global market. Are you interested in working together with ValidEire ApS and can see a potential synergy working with us?  Then let's take a chat and see if we can do it together, sooner better than later.