SUMMIT DESCRIPTION
Cleaning and Sterilisation processes related to production equipment need to meet the standards of the authorities where the control and reduction of chemical, microbial, particulate and endotoxin/pyrogen contamination is considered important. Any contamination control strategy requires an evaluation of these controls based on risk and risk assessment.
Whether you work with Pharmaceuticals or Medical Devices, you are witness to a raised focus in respect to Cleaning and Sterilisation processes. This 2-day summit in Copenhagen, Denmark, brings Cleaning and Sterilisation processes to you with multiple expert competencies, including Quality Assurance experts, Global Task Force Standard contributors, and high-level consultants. And on top of this, you will have the opportunity to link up and network with industry peers.
WHAT WILL YOU LEARN?
Training take-aways will include Annex 1 updates, HBEL Calculations, Applied Statistics, Analytical Method Validation Approaches, Protocol Development, execution, and reporting. Special workshops will be included on Day 1.
---
Agenda
Day 1 – 24th April 2023
9:30-10:15 Pierre Devaux
Why a robust cleaning process is essential for the success of the Sterilisation One?

10:15-11:00 KEYNOTE: Mark Thompson
New Product Development; Defining and justifying the approach to sterilisation
11:30-12:15 Mohammad Ovais
Monitoring and trending of cleaning data

13:15-14:00 Walid El Azab
Case studies on common cleaning mistakes and enablers for cleaning improvement

14:30-15:15 Susan B. Cleary
Risk-Based Cleaning Validation, Carry Over & Process Automation

15:15-16:00 Dr. Andreas Flückiger
Improving the quality of Health Based Exposure Limits (HBELs)
– Current best practices based on guidance by EMA, PIC/S and ASTM Standard E-3219

16:00-17:30 Workshops
Day 2 – 25th April 2023
9:00-09:45 Igor Gorsky
Use of statistics including treatment of censored data in Lifecycle Cleaning Validation as prescribed by ASTM E3106

9:45-10:30 Mark Thompson
Top 10 inspection findings associated with Sterilisation and Depyrogenation Processes

11:00-11:45 Solenn Janvier
Development and validation of an analytical method for Cleaning Validation: Tips & Tricks

12:45-13:30 Kenneth Farrugia
Sustainable Cleaning Validation

13:30-14:15 Joe Cagnassola
Creating a robust Cleaning Protocol and Report

14:15-14:45 Plenary Q&A

Close of Summit
---
Speakers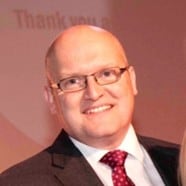 Mark Thompson is a Chartered Engineer with 30 years of experience in the Life Science industries. Starting his career in 1989 with Eli Lilly, after 12 years with 'big pharma' in a variety of Project and CQV Management roles Mark moved to provide Consultancy & Training to the industry.

Mark Thompson Lifesciences Ltd provide consultancy and training all over the world to hundreds of organisations, delivering training to thousands of people. This has included delivering training courses for regulatory inspectors from China, Saudi, UK, Ireland, Italy, Denmark, and the Netherlands.

MTL Projects Ltd is a team of engineers who provide CQV services primarily to Sterile Product Manufacture.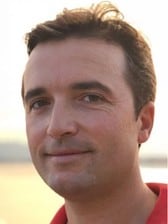 Pierre Devaux is a specialist in Part I, Annex 1 and Annex 15 of the European GMP, ICHQ9 and FDA guidelines on aseptic and validation processes and ISO22716.
For 6 years, Pierre was responsible for Quality Control laboratories and management of environmental monitoring of ZAC of Excelvision Fareva French site. For 5 years, he was the Qualified Person/Quality Director of the ACM Pharma French laboratory, while carrying out consulting missions via the company UPS Consultants.
Head of the French Association A3P of the Common Interest Group on GMP Annex 15 and Cleaning Validation. Speaker for ISPE Nordic and Trainer for A3P Services as well as for Scandinavian Key2Compliance AB.

Theraxel‐Point Forty Five is specialized in consulting, technical assistance, regulatory audits and training around control of chemical risk, microbiological, particulate and pyrogenic for non‐sterile, sterile and biotechnological pharmaceutical industries, as well as related industries such as cosmetic industries.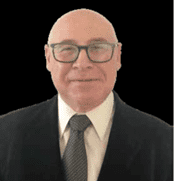 Igor Gorsky has been a pharmaceutical industry global expert for over 40 years. He held multiple positions with increasing responsibility at Alpharma, Wyeth and Shire. He worked in Production, Quality Assurance, Technical Services and Validation including an Associate Director of Global Pharmaceutical Technology at Shire. He is currently holding a position of Principal Consultant at Valsource. Igor's over the years accomplishments include validation of all of the aspects of pharmaceutical and biotechnology production and quality management, technical support of multi-billion dollar drug product lines and introduction of new products onto the market. He published numerous articles and white papers in pharmaceutical professional magazines and textbooks. In addition, he had been a presenter at PDA Annual Meetings, Interphex, UBM International Workshops, PDA Brazil and other forums. He is also very active with PDA co-leading several Task force groups authoring PDA Technical Reports 29 (Points to Consider for Cleaning Validation), 60 (Process Validation), 60-2 (Process Validation Annex 1: OSD and SSD Dosage). He is leading PDA Water Interest Group. He also is a voting member of ASTM E55, Workgroup 15778 Committee Team drafting a Standard for Cleaning Validation. He serves on Board of Directors for IVT and CPCI.
Igor is an author of a book on Principals of Parenteral Solution Validation and Pharmaceutical Scale-Up. He holds a BS degree in Mechanical/Electrical Engineering Technology from Rochester Institute of Technology.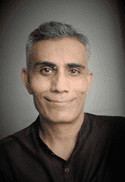 Mohammad Ovais is a pharmaceutical scientist with more than 15 years of experience working in pharmaceuticals, Active Pharmaceutical Ingredients (APIs), and biological industries.

Over the course of his career, he has worked in R&D, validation, and Quality Assurance. His technical expertise covers many areas of pharmaceutical manufacturing including life cycle management of product and processes, Quality Risk Management, technology transfer, and Cleaning Validation. He has over 10 years of hands-on experience in validating cleaning processes and has (co-)authored more than 15 articles on the subject. He is one of the co-authors of ASTM standards E3106, E3263, G121, G122 and PDA's Technical Report 29 (work in progress). He provides regular training and consulting services in process and Cleaning Validation.

Mohammad is currently a member of the Board of Directors of The Center for Pharmaceutical Cleaning Innovation (a not-for-profit research organization) and is a participating member of ASTM International.

He holds a Master of Pharmacy degree from Hamdard University (India).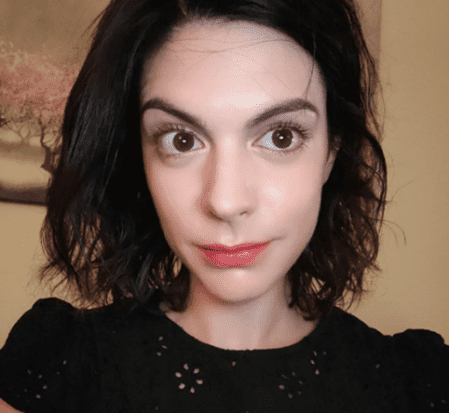 Ioanna-Maria Gerostathi works as a Qualification and Validation professional in Life Sciences.

Ioanna-Maria has worked in various roles in Quality Assurance, Validation and Engineering and has hands-on experience in Cleaning Validation, Equipment, Facilities and Utilities Qualification.
Ioanna-Maria has set sampling plans and trained teams in sampling activities for Cleaning Validation. Her academic background is in Chemical Engineering.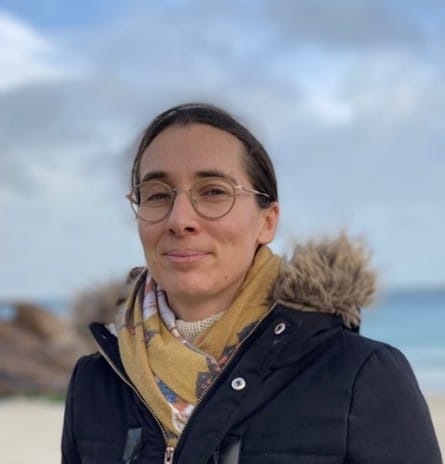 Solenn Janvier is a pharmacist and holds a PhD in organic synthesis. She has worked for the Pharmaceutical Industry for more than 15 years in chemical development, analytical development and Quality Control.

Solenn has also worked on Cleaning Validation Analysis for more than 7 years. She has taken part in the A3P group "Cleaning Validation" for 6 years.

She has worked for Pierre Fabre Group in Gien (France) since January 2020, where she is heading the Quality Control Laboratory (85 people).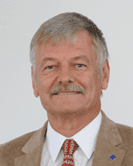 Certified in internal medicine, Dr. Andreas Flückiger was the global head of occupational health for the Roche Group for over 32 years.

In this function, he was also responsible for setting Roche's Health Based Exposure limits and authored or reviewed and finally approved the rationales for well over 1000 such limits.

He is a member of the Society of Toxicology and honorary member of various professional associations. Official assignments in the field of toxicology have included longstanding memberships of the Scientific Committee of Ecetoc (European Centre for Ecotoxicology and Toxicology of Chemicals) and the Swiss Governmental Advisory Board on Air Quality.

Andreas now works as a part-time consultant.

Kenneth Farrugia is a Subject Matter Expert in Cleaning Validation and the prevention of cross-contamination. He is a versatile and highly innovative individual with a passion to lead and work with people at all levels.

Assuming an array of roles within the pharmaceutical sector, and engaging in the most challenging projects, Kenneth has attained invaluable experience in the holistic management of pharmaceutical business operations.

Kenneth is currently the Operations Manager for Mint Health Ltd., a young pharmaceutical distribution company with great potential to excel, while at the same time offering consulting services to the pharmaceutical industry on sustainable quality management. Kenneth is currently pursuing an MBA with focus on Operational Excellence through maximizing human potential.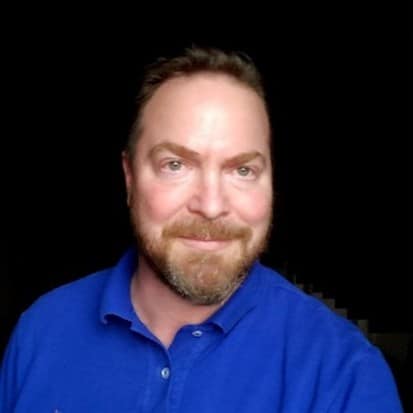 Joe Cagnassola currently holds the position of Associate Director, Validation with Boehringer-Ingelheim. In this position, Joe participates in the validation of cleaning, sterilisation, equipment and processes qualifications.

He is active in performing qualifications protocols, writing master plans and remediation and optimization efforts of process related activities. During his career, Joe has held validation position of increasing responsibility with Cardinal, Mallinckrodt, Pfizer, Alcon, and BI.

Joe has professional interests in ASQ. He obtained his Certified Quality Engineer and Auditor Certifications and has been trained in Six Sigma and Lean.
His work supporting various quality initiatives has provided him a unique experience and insight into the challenges in today's fast paced pharma environment.
Joe earned his Bachelor of Science in Biology from Arizona State University.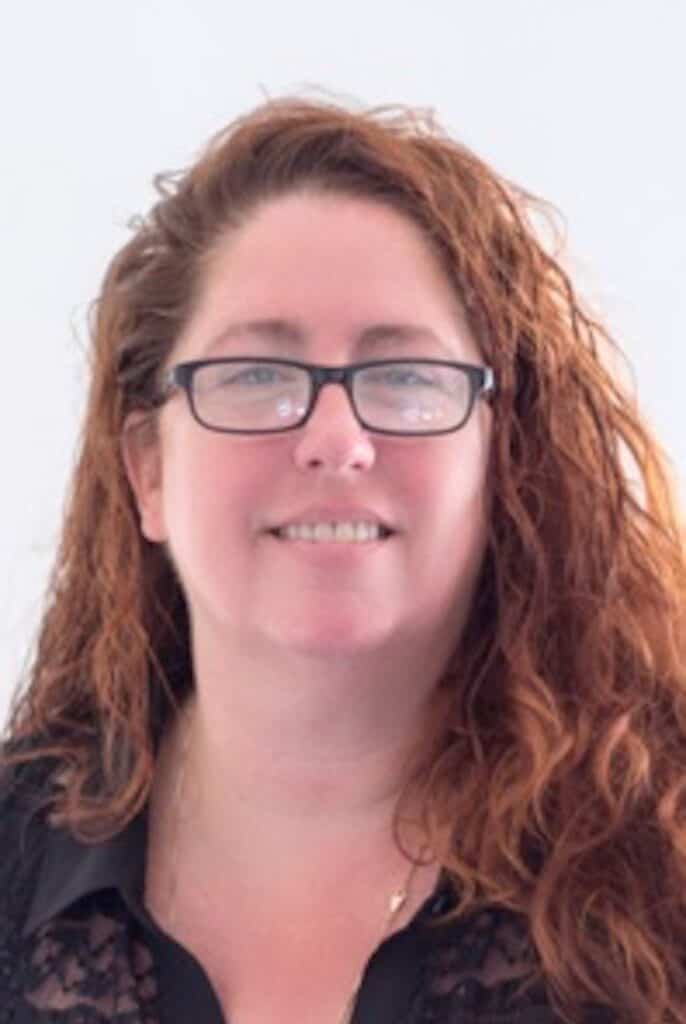 Susan B. Cleary, B.Cs, EMBA, is the Director of Product Development at Novatek International. Susan has more than 20 years of experience in designing, developing, and implementing large scale quality management and contamination control systems.

Susan works with pharmaceutical, biotech, and medical device companies and specializes in data integrity and regulatory compliance and is highly experienced with streamlining quality processes and digitizing data for GMP systems.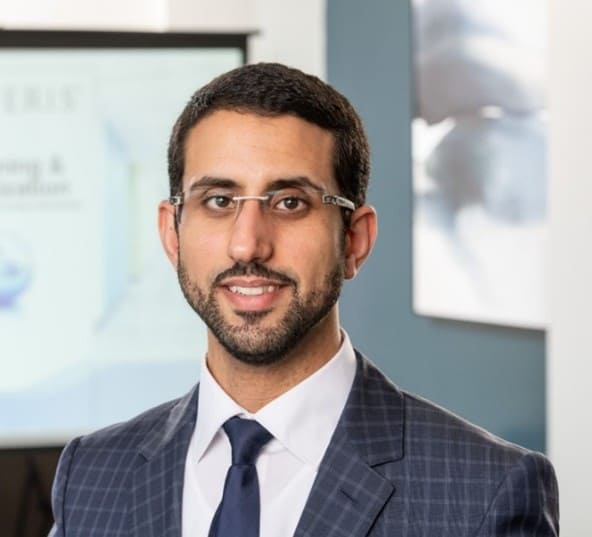 Walid El Azab is an Industrial Pharmacist and a Qualified Person (QP). He is a Senior Manager Technical Services for the Life Sciences Division of Steris Corporation. He currently provides technical support related to cleaning, disinfectants, sterility assurance, and process validation. He also leads workshops to improve inspection readiness and contamination control levels.

His areas of expertise include both upstream and downstream pharmaceutical operation and validation in non-sterile and sterile processes. Walid has held various positions, including Project Manager, Inspection Readiness Manager, Quality and Regulatory Manager, lead auditor, and QP. Walid's responsibilities and experience have also included project management, handling deviations and complaints, releasing raw materials, drug products, and investigational medicinal products (IMP), conducting external audits of suppliers, and leading customer and regulatory (FDA, EMA, SFDA, ANVISA, …) audits and develop strategy approach for process, cleaning, and system gap analysis.

Walid earned a Master's degree in Industrial Pharmaceutical Sciences from the University of Liège, Belgium, and is a certified Lean Six Sigma green belt. Walid is a lecturer at the University of Liège and Brussels (Medicine faculty in Belgium).

He is an active member of the PDA, ISPE, ECA, and A3P associations with numerous published articles and book chapters on contamination control. He is also active with the A3P GIC working groups on sterilisation and derouging and passivation, GMP Annex 1, and Contamination Control strategy. He leads the UPIP-VAPI EU GMP Annex 1 (guidance for sterile manufacturing) working group, and he is also part of the ECA task force regarding the revision of the EU GMP Annex 1. Also, he lead the ECA task force on contamination control strategy. He was a planning committee member of the Annual PDA Conference on Pharmaceutical Microbiology, and of the European Biomanufacturing (1st to 4th). He is also an Editorial and sub-art committee member of the PDA Letter. Finally, Walid is a board member of the Belgium Qualified Person (UPIP-VAPI) association and co-founder of the Belgium QP Academy.
---
Fee & Facts
CONFERENCE VENUE, FEE & FACTS
The two-day conference will take place in Copenhagen, Denmark at DGI Byen Conference Center.

The venue is right next to Copenhagen Central Station and only a few Metro-stops from Copenhagen Airport.

Participation in the full program including lunches and refreshments is Euros 1495,- (excl. local VAT).

Early Bird price for signing up before February 14th, 2023 is only Euros 1295,- (excl. local VAT).

Accommodation and travel is not included in the fee, however we will be happy to refer to hotels or travel agency support.

Due to tax/VAT regulations within the EU (for courses/seminars/conferences), the conference fee is invoiced in the local currency and local VAT is added.

After the last session on Day 1 of the Summit, all attendees are invited to a networking get-together.
---
Arranged by

---
Sponsored by


---